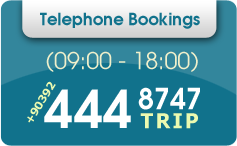 All Free!
Road Map of North Cyprus
Ercan Airport delivery / pick up
24/7 Roadside Service
Child seats and booster seats
Second driver
Unlimited mileage
No Commission
Delivery to all over N.Cyprus
Change of car in case of mechanical breakdown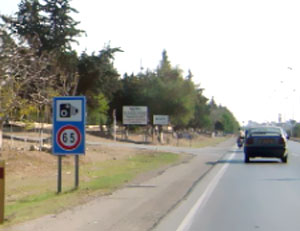 By the state of the Turkish Republic of Northern Cyprus since 2007, urban and inter-city roads fixed speed cameras are placed video.
The main purpose of the cameras, vehicle drivers to use the car to ensure more careful in traffic and travel safely without exceeding the speed limit is to help etmelerinine. These cameras are often dangerous bends, main roads, roundabouts or speed should not be done before they were places.
Speed ​​cameras are not hidden and can be seen easily. At least 4 or 5 warning signs before reaching the camera informs you. After you start to slow down you can see, the first sheet.
Some of the fixed speed cameras capable of shooting both front and rear. So I stick to the speed limit will be advantage. Radar display speed limits in Cyprus are located vary by location. Speed ​​limits of 50 km in the city and 65 km, 80 km and 100 km toured the roads between cities.
Rent a car when you enter the radar of obeying the speed limit, the system saves the tool, and the next time you photograph Ercan Airport you shall be notified by the immigration police. Communiqué of traffic that you can not pay a fine off the island. The penalty may be paid to the nearest police station. If you wish to receive traffic appealed his sentence, the sentence can be proved with the picture you station in the center of Nicosia.
As of 05.01.2012 the monetary penalties and points are as follows:
The speed limit, to overcome the penalty of up to 20 km S $ 130 and 5 penalty points.
Speed ​​limit between 20-40 miles to get around £ 195 fine and 25 penalty points.
The speed limit, to overcome the penalty of more than 40 km of £ 325 and 50 penalty points.
From the moment the notification form within 15 days of notification of the penalty to any Police Accident could you pay .